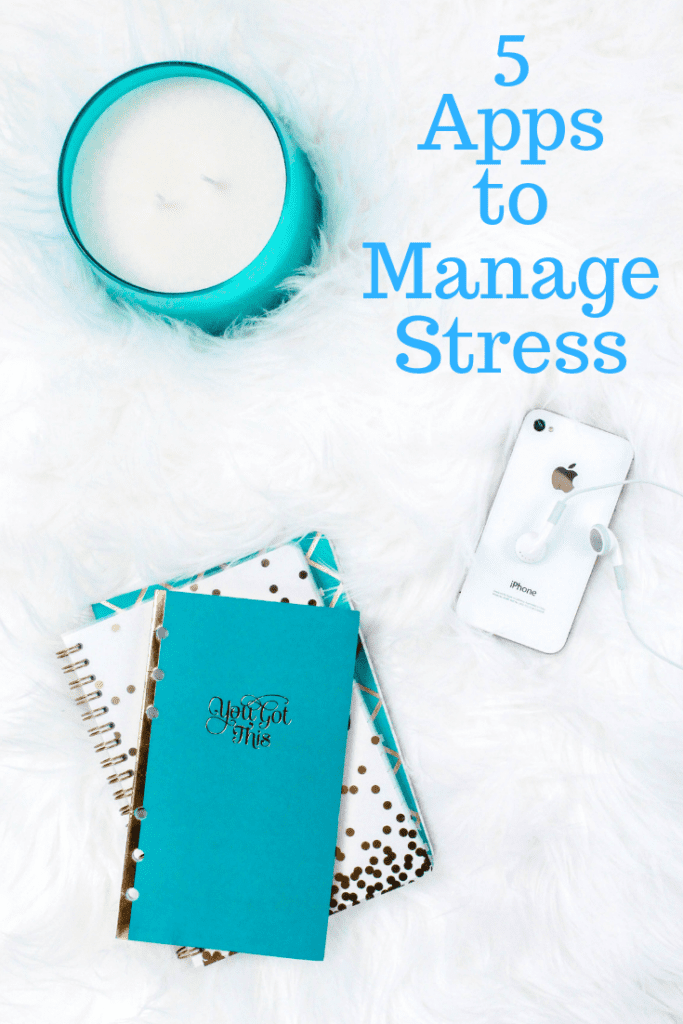 There are many options for dealing with stress and anxiety day to day such as exercise, healthy diet, rest, deep breathing, mindfulness, counseling, etc. The common thread throughout all of these interventions is slowing down: slowing down our bodies, slowing down our minds, just slowing down. This can be very daunting in a go go go society. Finding ways to engage these various activities as a natural part of our day to day is the most effective way to begin to manage stress and anxiety.
Here is a list of 5 smart phone apps (according to forbes.com) that one can use to manage stress and anxiety. These apps provide a range of soothing interventions such as mediations, deep breathing exercise and calming music or imagery. They also help address other side effects of anxiety like sleeplessness, isolation, racing thoughts and panic attacks. While all five of the apps mentioned are free, most of them also offer upgrades versions for a fee, that include extra features that are not available in the free versions.
1. Headspace: Relax with guided meditations and mindfulness techniques that bring calm, wellness and balance to your life. Headspace provides hundreds of meditations on subjects like sleep, focus and exercise, calming sounds to promote rest and peace, accountability with other users, and even SOS sessions for moments of panic and increased anxiety.
2. Calm: Calm provides customized interventions based on your specific stressors or goals, such as insomnia, depression, overwhelm. Calm has meditations, soothing music, trainings and mindfulness exercises that you can engage in daily to promote emotional health.
3. Insighttimer: Insighttimer is one of the most popular meditation apps right now due to the large community of users that it boasts. The app will show you how many other users are meditating at the same time as you. It offers nearly 10,000 different meditations in over 25 different languages.
4. Colorfy: Colorfy is a mindfulness app that touches on the creative aspects of the brain through visual stimulation. You can paint from pre-loaded templates or even create your own.
5. Aura: Aura provides personalized daily meditations aimed specifically at stress, anxiety, and depression. You will fill out an initial questionnaire to help set your current mood and then will receive a 3 minute guided meditation each day to address your targeted goal.
There are many other great options where these came from. These are just to get you started! Simply search mindfulness app or mental health apps and find one that works best for you!
---