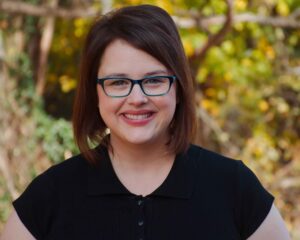 I have a passion for working with women and helping them to reach their fullest potential and overcome their strongholds. I tailor the therapeutic strategy for each individual client based on their unique needs, however; I am a systems based therapist utilizing a lot of cognitive behavioral and solution focused techniques. I am also EMDR trained.
I work with a broad range of issues from depression and anxiety to stress and relational issues. I look with a client at the full picture of their lives and not just a symptom.
I aim to serve each one of my clients in the best way possible and provide my full attention during therapeutic sessions.
Insurances Accepted: 
BCBS, Tricare, Cigna, Aetna
$175/session (without insurance)
Demographics: 
Adult Women
Communities: 
Faith Based Affirming
LGBTQ+ Affirming
Military Life Experience
Sex Positive
Body Positivity
Experiences: 
Abortion, Anger Management, Anxiety, Depression, Divorce, Emotional Regulation, Grief and Loss, Life Transitions, Pregnancy, Prenatal, Postpartum, Relationship Issues, Self Esteem, Sexual Assault, Spirituality, Stress, Suicidal Ideation, Trauma, Women's Issues
Diagnosis: 
Post-Traumatic Stress Disorder (PTSD)
Generalized Anxiety Disorder (GAD)
Adjustment Disorder
Acute Stress Disorder
Major Depressive Disorder
Bi-Polar Disorder
Post Partum Depression
Modalities: 
Eye Movement Desensitization and Reprocessing (EMDR)
Cognitive Behavioral Therapy (CBT)
Mindfulness
Grounding
Prepare/Enrich
Solution Focused
Client Centered