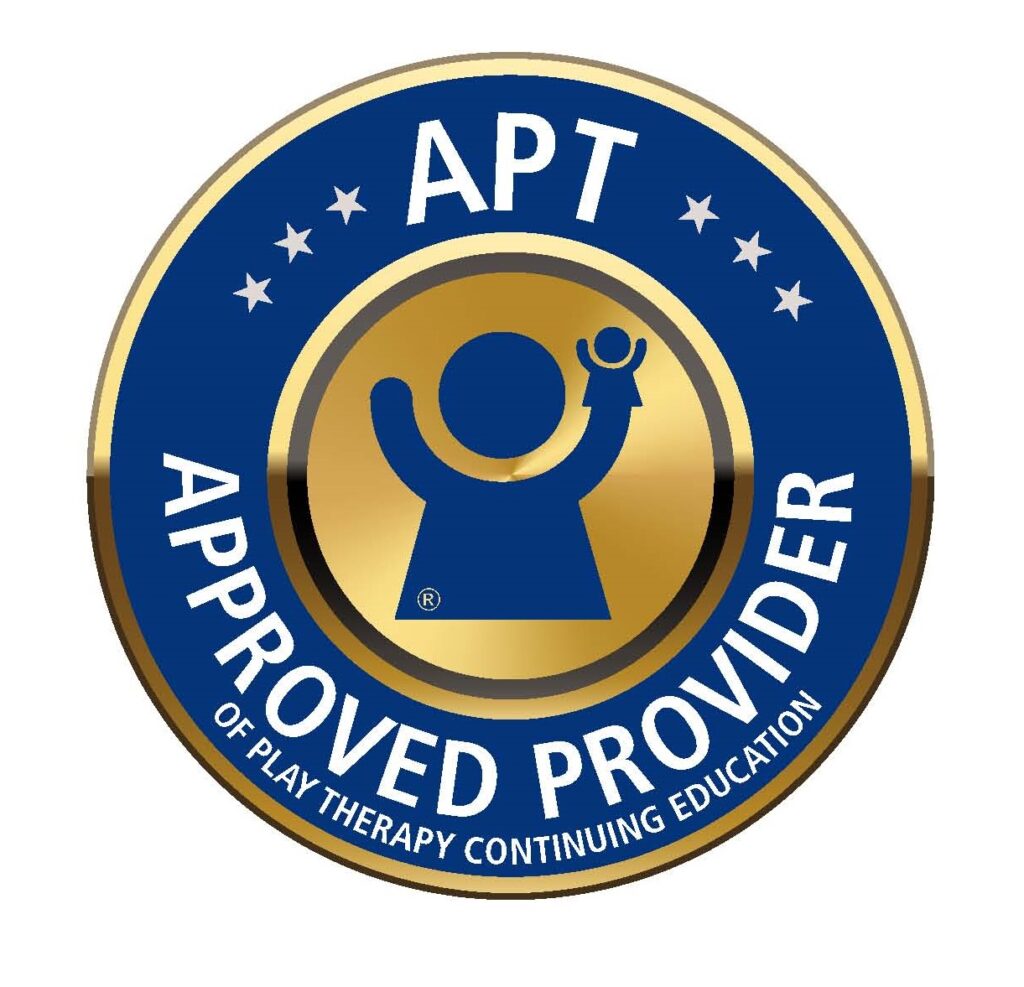 APT Approved Provider 21-642
Introduction to Sandtray Therapy
Join us for this amazing Sandtray Training on September 17th, 2021 led by our Direct of Play Therapy Nandy Thompson, LPC, NCC, RPT!
Tickets will be $125 and with a reduced rate of $95 for students that present valid student ID.  Details below:
Program Name: Introduction to Sandtray Therapy
Sponsor Name: Connect Counseling Center, LLC 
Date: September 17, 2021
Location: Virtual Training (training has been moved to 100% virtual due to COVID-19)
Contact Play Therapy Credit Hours: 6
*Play therapy credit may not be awarded to non-mental health professionals 
APT Approved Provider 21-642
Program Presenter: Nandy Thompson, LPC, NCC, RPT
Content Description: This training is designed for the new play therapist in agency, private practice, and school settings who is interested in learning more about the use of sandtray during a play therapy session. We will cover the basic rationale, philosophy, history, and theoretical concepts specific to the use of sandtray therapy. Participants will be introduced to the definition of sandtray therapy, historical underpinnings, populations that could benefit from the use of sand tray, preparing for a sandtray session, processing the sandtray, and how to end the play therapy session after using sandtray. We will also review the basic categories of sandtray miniatures in play therapy and how/where to acquire miniatures. Participants will learn how this technique can differ based on age, population, and multicultural factors that present themselves in a play therapy session. Participants will learn how sandtray fits in with play therapy practice either as part of the directive play therapy approach or a non-directive play therapy approach. 
Behavioral Learning Objectives: 
Describe the populations that could benefit from the use of sandtray during a play therapy session.

Explain when you might use a directive sandtray approach with a prompt versus a non-directive sandtray approach while staying consistent with your play therapy theoretical orientation.

Discuss how to assess a completed sandtray through the global processing approach during your session.

Identify the pros and cons of dismantling the sandtray at the end of the play therapy session based on the type of play therapy approach you use, the age of your client, and the significance of the sand tray in the session.

Describe the importance of multicultural representation in a sandtray miniature collection.

Name 3 sandtray miniature categories that are included in the basic sandtray miniature set shopping list, and one category that is not on the list but would be appropriate for your clientele. 

 
Training Schedule: 
8:30 – 9:00 a.m. CDT: Registration 
9:00 – 12:00 p.m. CDT: 1st raffle and part 1 of Introduction to Sandtray Training 
12:00 – 1:00 p.m. CDT: Independent lunch 
1:00 – 4:00 p.m. CDT: 2nd raffle and part 2 of Introduction to Sandtray Training 
1:00 – 2:00 p.m. CDT: Live sandtray demo 
2:00 – 3:00 p.m. CDT: Experiential sandtray and discussion groups 
4:00 p.m. CDT: Conclusion of training – completed participant evaluations required in order to receive CE certificate