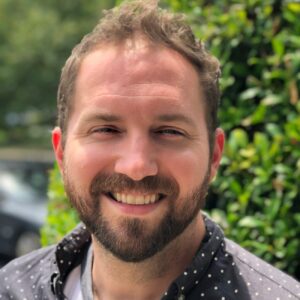 I enjoy working with many different individuals going through their own unique struggles. I believe that I especially excel at working with individuals who are having symptoms associated with depression, anxiety, addiction, and/or relational issues. I'm excited to work with individuals, couples, and families who are ready to acknowledge how difficult moments in their life have caused pain, shame, or deep regret. It is then our task in therapy to sort through these painful pieces of their life and create a roadmap toward a more whole future.
I am a licensed marriage and family therapist. I specialize in giving individuals tools and coping skills to use while they are attempting to find their own inner strength and peace. I help individuals establish practical solutions, improve their communication, create boundaries, and make sense of hard moments.
I believe therapy can be a sacred space. There is a great deal of energy that goes into discussing hardships and pain. But, it is through this effort that one can finally receive closure, healing, and change. I would love to help you find a new way toward healing! Please give me a call or send me an email today.
Insurances Accepted: 
BCBS, Tricare, Cigna, Aetna
$175/session (without insurance)
Demographics: 
Teens, Adults, Couples, Premarital
Communities: 
Faith Based Affirming
LGBTQ+ Affirming
Military Life Experience
Body Positivity
Experiences: 
Abortion, Addiction, Anxiety, Career Counseling, Cultural Trauma, Depression, Divorce, Financial Issues, Grief and Loss, Life Transitions, Men's Issues, Relationship Issues, School Issues, Self Esteem, Spirituality, Stress, Trauma
Diagnosis: 
Generalized Anxiety Disorder (GAD)
Modalities: 
Cognitive Behavioral Therapy (CBT)
Trauma-Focused Cognitive Behavioral Therapy (TFCBT)
Mindfulness
Internal Family Systems (IFS)
Emotionally Focused Therapy (EFT)
Gottman Method
Prepare/Enrich
Narrative
Solution Focused
Client Centered