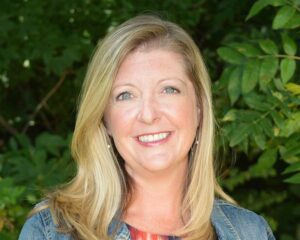 What if today was better than yesterday and this month better than the last? What if you took the first step towards health and healing? As a licensed mental health counselor with over 5 years experience, my goal is to journey with you so that you can be all that you were intended to be. Therapy provides an incredible opportunity to erase self-doubt and replace it with joy and renewed confidence.
In a space that is free of judgment and intentional on personal growth and well-belling, we can develop the skills necessary for you to meet your personal and professional goals. I am a certified trauma therapist specializing in grief, abuse, depression, and anxiety. I work with children, teens, individuals and couples; tailoring each treatment plan to the client's individual needs.
I believe in a solution focused and positive approach to treatment. I am a certified cognitive behavioral therapist with a specialization in trauma focused cognitive behavioral therapy (TFCBT). I am eager to partner with you as we journey on this road to healing and wholeness.
Insurances Accepted: 
BCBS, Cigna, Aetna, Tricare
$175/session (without insurance)
Demographics: 
Families, Children, Teens, Adults, Couples, Premarital, Parenting Work, Autism, Spectrum, Elderly
Communities: 
Faith Based Affirming
LGBTQ+ Affirming
Military Life Experience
Experiences: 
Anxiety, Behavioral Problems, Cultural Trauma, Depression, Divorce, Domestic Violence, Emotional Regulation, Foster Care/Adoption Experience, Grief and Loss, Life Transitions, Relationship Issues, School Issues, Self Esteem, Self-Harm, Sexual Assault, Spirituality, Stress, Suicidal Ideation, Trauma, Women's Issues
Diagnosis: 
Attention-Deficit/Hyperactivity Disorder (ADHD)
Oppositional Defiant Disorder (ODD)
Post-Traumatic Stress Disorder (PTSD)
Disruptive Mood Dysregulation Disorder (DMDD)
Generalized Anxiety Disorder (GAD)
Modalities: 
Play Therapy
Puppets
Cognitive Behavioral Therapy (CBT)
Trauma-Focused Cognitive Behavioral Therapy (TFCBT)
Acceptance and Commitment Therapy (ACT)
Sand Tray
Grounding
Body Scanning
Prepare/Enrich
Solution Focused
Client Centered