Licensed Therapist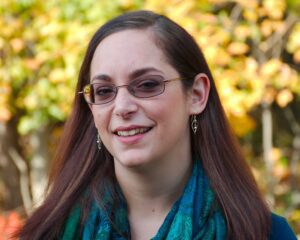 Getting started can be the hardest part! Let me help you navigate the barriers that have prevented you or your family from the life you've imagined. I create a safe environment so you or your child can feel comfortable making these changes. I utilize a collaborative approach with my clients because I feel it is important to blend my therapeutic knowledge with your personal motivations. I believe working together to help you achieve your goals allows for the most growth and lasting success.
My experience includes working on self-esteem, depression, anxiety, trauma, OCD, behavioral issues, life changes and childhood development. I incorporate Cognitive Behavioral Therapy, Dialectical Behavioral Therapy, and Exposure & Response Prevention modalities into my daily practice. I have a passion for working with children and adolescents, young adults, and families. I work evening hours to meet the flexibility of school and work schedules!
Being in a military community, I have a heart for helping you through unique lifestyle changes including deployments, reunifications, and the uncertainty of everything in between. I'm certified in trauma focused therapy (TFCBT) and incorporate elements of play therapy, sand tray, and animal assisted interventions in my practice.
Insurances Accepted: 
BCBS, Cigna, Aetna
$175/session (without insurance)
Demographics: 
Children, Teens, Adults, Groups
Communities: 
LGBTQ+ Affirming
Military Life Experience
Sex Positive
Experiences: 
Anxiety, Chronic Pain, Depression, Emotional Regulation, Grief and Loss, Life Transitions, School Issues, Self Esteem, Self-Harm, Sexual Assault, Stress, Suicidal Ideation, Trauma
Diagnosis: 
Obsessive-Compulsive Disorder (OCD)
Post-Traumatic Stress Disorder (PTSD)
Generalized Anxiety Disorder (GAD)
Phobias
Modalities: 
Cognitive Behavioral Therapy (CBT)
Trauma-Focused Cognitive Behavioral Therapy (TFCBT)
Cognitive Processing Therapy (CPT)
Dialectical Behavior Therapy (DBT)
Mindfulness
Expressive Arts
Grounding
Exposure and Response Prevention (ERP)