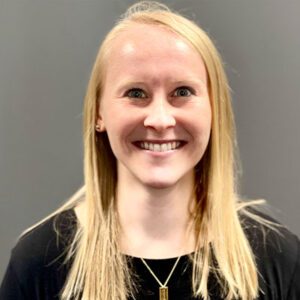 Brené Brown said, "We don't have to do all of it alone. We were never meant to." No matter what circumstances you may be facing, my hope is that you don't have to face it alone. Asking for help is one of the most challenging and transformational things we can do. When working together, my main goal is to help you feel safe, known, and heard as we pursue your unique journey to healing. I aim to provide a trusting and authentic therapeutic presence as you discover the best path to reach your goals.
I use a person-centered and collaborative approach that fosters acceptance, empathy, and genuineness and allows for us to find health together. I enjoy working with anxiety, depression, life transitions, relationship challenges, and trauma. I incorporate a variety of evidence-based models and techniques including CBT, DBT, mindfulness and trauma-informed interventions with the intention to best serve you and your goals.
I would be honored to walk alongside you as you pursue your own path to healing and wholeness.
Insurances Accepted: 
Cigna, Aetna
$90/session (without insurance)
Demographics: 
Teens, Adults, Couples, Premarital
Communities: 
Faith Based Affirming
LGBTQ+ Affirming
Sex Positive
Body Positivity
Experiences: 
Addiction, Anger Management, Anxiety, Career Counseling, Depression, Divorce, Emotional Regulation, Financial Issues, Grief and Loss, Life Transitions, Men's Issues, Relationship Issues, Self Esteem, Sexual Assault, Spirituality, Stress, Suicidal Ideation, Trauma, Women's Issues
Diagnosis: 
Post-Traumatic Stress Disorder (PTSD)
Generalized Anxiety Disorder (GAD)
Major Depressive Disorder (MDD)
Adjustment Disorders
Other Anxiety Disorders
Other Trauma and Stressor related Disorders
Modalities: 
Cognitive Behavioral Therapy (CBT)
Dialectical Behavior Therapy (DBT)
Mindfulness
Expressive Arts
Grounding
Emotionally Focused Therapy (EFT)
Client Centered