Intake Coordinator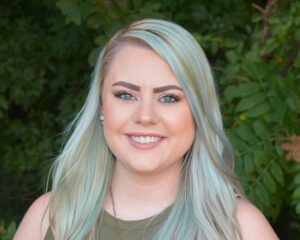 Kristen Harper
Kristen is our Intake Coordinator. Her inspiration for taking on this role is Brené Brown, who taught her that the first step in seeking help is to be vulnerable, and being vulnerable takes a lot of strength! She strives to make this first step as easy as possible for you. When she receives your call or email, she will give you her full attention, time, and assistance — you deserve it!
Growing up in small-town Tennessee, Kristen has always cared a lot about people. Through studying Sociology at APSU and experience as a domestic violence advocate she has gained excellent skill in taking care of people by connecting them to needed resources.
People often tell Kristen that the process of seeking counseling is a lot easier than they thought. Her system and creativity will help you find the perfect counselor fit. She takes every step with you so you can feel secure to go on this new journey. Her belief is that we have the best therapists in the world, that everyone deserves this level of self-care, and that it's her job to help you get there!
Kristen is a family-woman, too. In her free time, she loves to spend time with her spouse and daughter. She also enjoys kayaking and sightseeing.