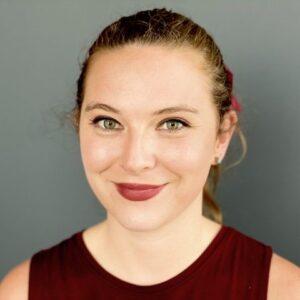 When we feel consistently stuck, unheard, or confused, it can be difficult to live in our own skin. Our old coping skills may not work anymore, and we find ourselves needing more tools and support to move forward. I work with clients experiencing shame, addiction, anxiety, depression, relationship issues and trauma to cultivate goals that help you move closer to your most authentic and healthiest self. I utilize an integrative approach including cognitive behavioral therapy, emotion-focused-informed therapy, sand tray, expressive arts, and acceptance and commitment-informed therapy to support you as you empower yourself.
I am a trained counselor with experience working with adults, teens, children, parents and groups. I am passionate about creating a safe and nonjudgmental space that empowers you to process, explore and grow. I aim to support you in finding clarity and meaning from your experiences as you work toward your goals. I honor you and your story, and I believe that it is a privilege to work alongside you.
Going to counseling is a courageous choice that we can often find difficult to make. Sometimes we are unsure what to expect or what we want out of the process. I would be happy to answer any questions you might have about the benefits of counseling, and to talk with you about your goals to get the process started. It would be a privilege to support you wherever you are on your journey.