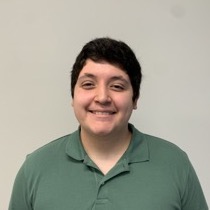 I have a passion for working with boys and men in accepting themselves and reaching their full potential in life and society. I tailor my approach for each client because there is no 'one size fits all' in therapy. I primarily work with a strength based- solution focused approach and believe that every client has the inner strength and ability to grow and overcome the stressors and challenges in life.
I believe that each person deserves to feel happy with who they are and where they are in life. I have a passion in working with youth who experience anxiety, depression and big life changes that can shake ones reality. As well as helping teach skills to learn to cope when these issues occur in life.
I believe in working together to find solutions to the problems of life. I hope that through our joined effort, and the supportive strength based approach, you will leave therapy with the skills to cope and succeed in life. Both in and out of therapy.
Insurances Accepted: 
Cigna
$40/session (without insurance)
Demographics: 
Children, Teens, Adults, Parenting Work
Communities: 
Faith Based Affirming
LGBTQ+ Affirming
Body Positivity
Experiences: 
Anger Management, Anxiety, Behavioral Problems, Career Counseling, Cultural Trauma, Depression, Eating Disorders, Emotional Regulation, Financial Issues, Gender Issues, Life Transitions, Men's Issues, Relationship Issues, School Issues, Self Esteem, Spirituality, Stress, Isolation, Loneliness
Diagnosis: 
Attention-Deficit/Hyperactivity Disorder (ADHD)
Obsessive-Compulsive Disorder (OCD)
Disruptive Mood Dysregulation Disorder (DMDD)
Generalized Anxiety Disorder (GAD)
Modalities: 
Acceptance and Commitment Therapy (ACT)
Mindfulness;Grounding
Prepare/Enrich
Solution Focused
Client Centered
Integrative Therapy