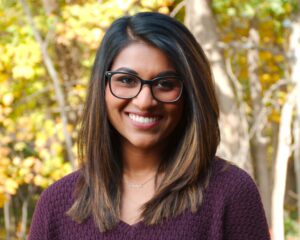 I am a therapist who believes in therapy because I have experienced the healing power of this work in my own life. This is not just a job, it is a calling. The priority of my work is to first earn trust and then seek to provide a safe refuge that you can return to week after week. Together, we will begin to unravel the things that have brought you here. Together, we will work on the goals you hope to accomplish and the change you hope to see in your life. It is my privilege to work with children, teens, adults, and parents.
I am a Licensed Professional Counselor, a National Certified Counselor, and a Registered Play Therapist. I am the Director of Play Therapy Services here at Connect Counseling Center, LLC. I am passionate about providing developmentally appropriate care for children ages 2-12 through Child-Centered Play Therapy. I meet your child at their level and speak their language through play, puppets, sword fights, Sandtray therapy, art, and music. Parenthood is a wild terrain but you are not alone. I welcome caregiver and therapist partnership through regular consultations so that you have a clear sense of how to further behavioral and emotional progress at home.
I also love working with teens and adults. I am primarily a Person-Centered Therapist which means I place a high value on you as an individual and how your experiences have shaped you. I believe that under the right therapeutic conditions, you can heal from even the deepest wounds and thrive as a stronger and more authentic individual. I incorporate Cognitive Behavioral interventions at times to strengthen coping skills and resiliency factors, encourage Sandtray therapy as an aid in the treatment of anxiety, depression, and trauma processing, and also facilitate expressive arts alongside talk therapy. In our work together, I hold a space to celebrate your successes, to grieve your losses, and for everything in between.
Let's get started.
Insurances Accepted: 
BCBS, Cigna, Aetna
$175/session (without insurance)
Demographics: 
Children, Teens, Adults, Parenting Work
Communities: 
Faith Based Affirming
LGBTQ+ Affirming
Ethnic minorities
Experiences: 
Anxiety, Behavioral Problems, Depression, Emotional Regulation, Grief and Loss, Life Transitions, School Issues, Self Esteem, Sleep or Insomnia, Spirituality, Stress, Trauma, Childhood development
Diagnosis: 
Oppositional Defiant Disorder (ODD) within children
Post-Traumatic Stress Disorder (PTSD)
Disruptive Mood Dysregulation Disorder (DMDD) within children
Generalized Anxiety Disorder (GAD)
Modalities: 
Play Therapy
Puppets
Cognitive Behavioral Therapy (CBT)
Expressive Arts
Sand Tray
Client Centered