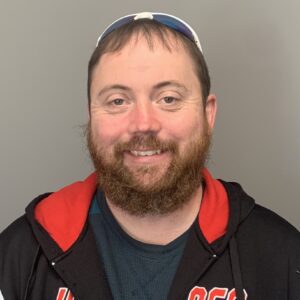 For families with children and adolescents, it can be very difficult to know when, how, and where to begin seeking help for those daily struggles of life. As a mental health counselor who has served in a wide range of environments - hospital, juvenile prison, residential facility, private practice - I have developed a passion for supporting children and adolescents. I'm great at advocating for positive changes on behalf of these populations and working with them to overcome those struggles, hardships, and traumas that have impacted their lives. It is my hope that through my experience and passion for helping children and teens succeed, we can work together to learn ways to manage and overcome those difficult experiences so your family system and each one of its members can thrive.
Whether the issue is anger, depression, anxiety, trauma, or behavioral concerns, I am ready to serve your child and family. My approach is rooted in choice therapy, person-centered beliefs, and strength-based approaches. I use a variety of techniques and interventions but ultimately aim to tailor my care toward the felt needs and expressed goals of my clients and their families.
I believe in working together to identify and craft solutions that best help people enact change and transform narratives. My hope is that through my collaborative, supportive approach, your child or adolescent will leave therapy with the tools needed to ensure success with whatever life throws at them.
Insurances Accepted: 
BCBS, Tricare, Cigna, Aetna
$175/session (without insurance)
Demographics: 
Children, Teens, Adults, Families
Communities: 
LGBTQ+ Affirming
Military Life Experience
Experiences: 
Anger Management, Anxiety, Behavioral Problems, Career Counseling, Depression, Divorce, Eating Disorders, Emotional Regulation, Gender Issues, Life Transitions, Men's Issues, Relationship Issues, School Issues, Self Esteem, Self-Harm, Sex Addiction, Sexual Assault, Sleep or Insomnia, Stress, Suicidal Ideation, Trauma
Diagnosis: 
Attention-Deficit/Hyperactivity Disorder (ADHD)
Obsessive-Compulsive Disorder (OCD)
Oppositional Defiant Disorder (ODD)
Post-Traumatic Stress Disorder (PTSD)
Disruptive Mood Dysregulation Disorder (DMDD)
Generalized Anxiety Disorder (GAD)
Modalities: 
Cognitive Behavioral Therapy (CBT)
Trauma-Focused Cognitive Behavioral Therapy (TFCBT)
Mindfulness
Grounding
Narrative
Solution Focused
Client Centered