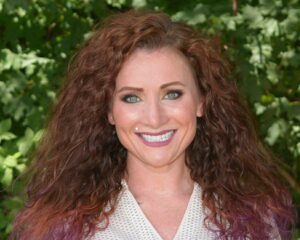 "Healing doesn't mean the damage never existed. It means the damage no longer controls your life." - Shah Rukh Khan.
I assist individuals, couples, and families navigate, process, heal, and overcome difficult life changes, traumas, or specific challenges that may be preventing them from living their ideal life. I use Cognitive Behavioral Therapy, Person-Centered Therapy, Solution Focused Therapy, and Dialectical Behavior Therapy and find that these can help guide clients in reaching their goals.
I work with couples, families, and individuals to overcome traumas, improve communication, and work through everyday challenges to improve their outlook on life. I work with individuals approaching impactful life changes such as marriage, divorce, changes in family dynamics, moving to a new home or school, changes in their career field, and changes within their bodies such as hormonal changes and gender transitioning, etc.
I have been a part of a military family my entire life and I truly enjoy working with military service members and their families. I have lived all over the world and experienced many things that allow me to relate to nearly everyone I meet, whether it be military or civilian. I believe in being genuine, direct, and honest with my clients and feel that transparency is key.
Insurances Accepted: 
Cigna, Aetna, Blue Cross Blue Shield
$175/session (without insurance)
Demographics: 
Families, Teens, Adults, Couples
Communities:

LGBTQ+ Affirming
Military Life Experience
Sex Positive
Body Positivity
Experiences: 
Anger Management, Anxiety, Career Counseling, Depression, Divorce, Domestic Violence, Eating Disorders, Emotional Regulation, Gender Issues, Grief and Loss, Life Transitions, Open Relationships, Non-Monogamy, Relationship Issues, Self Esteem, Sex Addiction, Sexual Assault, Stress, Suicidal Ideation, Trauma, Weight Loss Surgery, Women's Issues, hormone imbalance in men, women, or individuals that are transitioning
Diagnosis: 
Attention-Deficit/Hyperactivity Disorder (ADHD)
Obsessive-Compulsive Disorder (OCD)
Post-Traumatic Stress Disorder (PTSD)
Disruptive Mood Dysregulation Disorder (DMDD)
Borderline Personality Disorder (BPD)
Generalized Anxiety Disorder (GAD)
Modalities: 
Cognitive Behavioral Therapy (CBT)
Trauma-Focused Cognitive Behavioral Therapy (TFCBT)
Dialectical Behavior Therapy (DBT)
Acceptance and Commitment Therapy (ACT)
Mindfulness
Gottman Method
Solution Focused
Client Centered
In depth life mapping