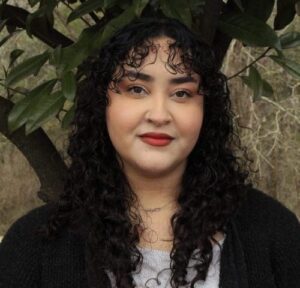 Cheyenne is the Intake Coordinator for Connect Counseling Center. She has always had a passion for helping people in any way she can, and she finds great joy in being able to assist all of our clients as they take steps to better their mental health.  Throughout her schooling she had been pretty open-minded to different paths in the Psychology, Sociology, and Communication fields; All she really knew was that she wanted to help others directly. Because of this, she is honored to be able to play this part in our clients' journeys.
"We are so small in this world, yet we carry so much of it every day" - Cheyenne tries to make this first step that you take towards working through everything you carry as simple and easy as possible. The system our Intake Department utilizes is very straightforward in hopes of getting you and your family placed with a provider that would best suit your needs as quickly as possible. While this can be a process, she does her best to be efficient in answering all of your questions and helping you find the right fit.
Cheyenne is also someone who heavily prioritizes family and personal growth, and wants to leave the world a better place than it was when she found it -  Starting with our community.