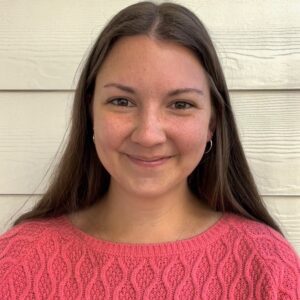 As Mr. Rogers once said, "When we can talk about our feelings, they become less overwhelming, less upsetting, and less scary."
Your mental health is a priority. If you're struggling to cope, I would love to help you navigate your feelings and find a path forward.
I work with children, teens, and young adults who are struggling with depression, anxiety, life-stage transitions, relationships, self-esteem, and disordered eating. I use evidence-based treatment to provide coping skills and help you rediscover the spark within yourself.
"There is hope, even when your brain tells you there isn't." - John Green
Insurances Accepted: 
Cigna
$40/session (without insurance)
Demographics: 
Children, Teens, Adults, Parenting Work
Communities: 
LGBTQ+ Affirming
Sex Positive
Body Positivity
Experiences: 
Anxiety, Behavioral Problems, Career Counseling, Depression, Eating Disorders, Emotional Regulation, Gender Issues, Grief and Loss, Hoarding, Life Transitions, Obesity, Open Relationships, Non-Monogamy, Relationship Issues, School Issues, Self Esteem, Self-Harm, Sexual Assault, Sleep or Insomnia, Stress, Trauma, Weight Loss Surgery
Diagnosis: 
Attention-Deficit/Hyperactivity Disorder (ADHD)
Obsessive-Compulsive Disorder (OCD)
Generalized Anxiety Disorder (GAD)
Phobias
Modalities: 
Play Therapy
Puppets
Cognitive Behavioral Therapy (CBT)
Dialectical Behavior Therapy (DBT)
Mindfulness
Expressive Arts
Music Therapy
Sand Tray
Interactive Therapy
Grounding
Body Scanning
Emotionally Focused Therapy (EFT)
Narrative
Solution Focused
Client Centered