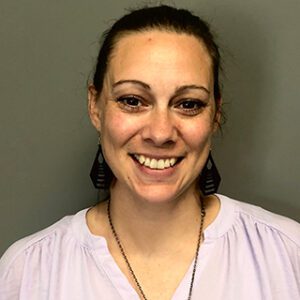 I have come to realize that being trustworthy does not demand that I be rigidly consistent but that I be dependably real." ~Carl Rogers. I strive to be authentic and present with all clients and feel that being genuine and non-judgmental are the cornerstones to a healthy therapeutic alliance. I seek to have a collaborative experience with clients to meet their value aligned goals and help bring meaning to their lives and the challenges experienced.
I use a variety of modalities in my practice such as mindfulness, psycho-education, play-based techniques, strengths-based therapy, person-centered/existential therapy, acceptance and commitment therapy, and cognitive-behavioral therapy. Some of my passions include working with those that experience grief, anxiety, depression, trauma, OCD, self-esteem struggles, and the LGBTQ+ community. I enjoy working with children, adolescents, and adults.
As a military spouse for over 17 years, I have experience in the many phases of life as a military family. I am honored to assist other military family members through tough transitions and help find comfort and support in this experience.
I look forward to meeting with you and beginning the journey of exploration and self-acceptance!